A Tour To The Old Orchards Beach, Maine
Old Orchards  Beach | mainepublic
Beaches are considered one of the places to unwind. Take a break, from the pressures of everyday life. Just watching the ebb and flow of the tide is an experience that can help melt away all your worries. Judging solely from the pictures, it's undeniable that Old Orchard Beach promises to be an exquisite destination, a place where you can leave your worries behind and enjoy a wonderful getaway.
Activities and Attractions in The Old Orchard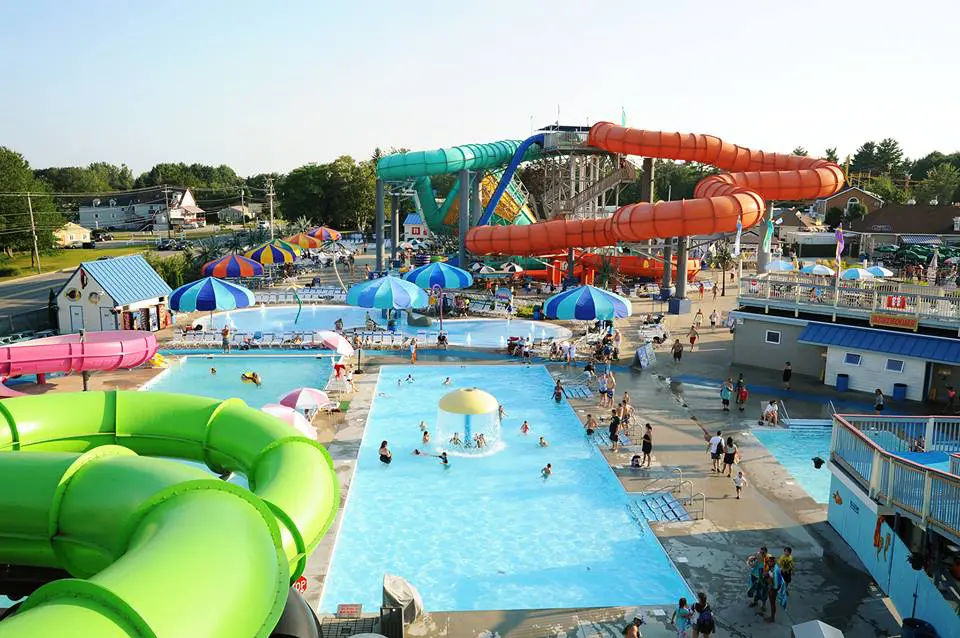 Old Orchard Beach is a community nestled in the region of Maine, USA. This picturesque coastal town is renowned for its seven-mile shoreline, along the Atlantic Ocean making it a favored destination for summer getaways, among both residents and visitors. Although Old Orchard Beach is primarily recognized for its beach, there are also attractions and diversions available to entertain families and vacationers of all ages.
Old Orchard Beach offers a blend of beach attractions, amusements and natural scenery making it an ideal destination, for a vacation. Here are some highlights:
Old Orchard beach | World beach guide
With its entertainment options, restaurants, shopping opportunities and breath-taking views of the ocean, the Old Orchard Beach Pier is an unshakeable part of the beachside community. It's a spot to soak up the vibe of Old Orchard Beach during your visit.
The Old Orchard Beach Boardwalk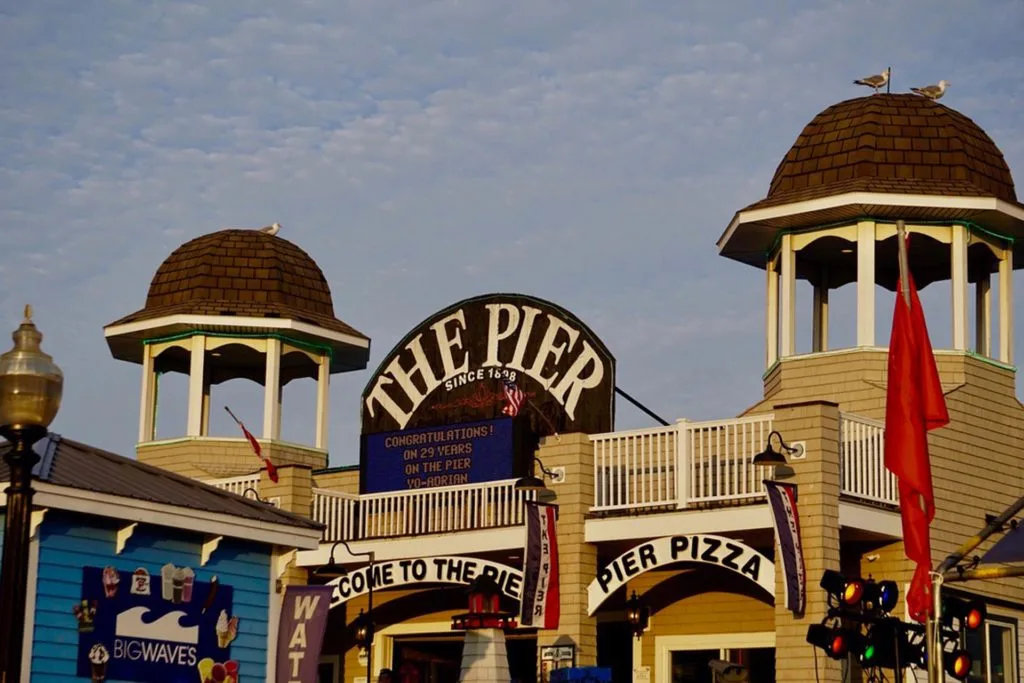 Serving as the heart of the beachside district, the Old Orchard Beach Boardwalk offers a combination of beauty, entertainment options, culinary delights and shopping experiences. Whether you're leisurely strolling along, enjoying some cuisines or engaging in water sports activities, the boardwalk is an aspect to fully enjoy the charm of Old Orchard Beach.
Parasailing at old orchard beach |IG @sahingck and myahrigck
This is a personal favourite. You get to experience an exhilarating activity that merges flying thrills with awe inspiring vistas by trying parasailing in Old Orchard Beach. It presents an opportunity to create lasting memories while basking in sea breezes and breath-taking ocean panoramas.
Golf course | pirate cove
Golf is a game of serene moments in nature. Though Old Orchard Beach itself doesn't have its golf course there are plenty of options available in the surrounding area for golf enthusiasts to enjoy. These golf courses offer various activities, breath-taking coastal views and a chance to relax while indulging in your passion, for the game. Whether you're a golfer visiting the area or a local enthusiast, the golf courses near Old Orchard Beach promise a scenic experience along the Maine coast.
Water sports in old orchard beach | IG @oobwatersports
Water sports is another interesting activity to participate in the old orchard beach. Old Orchard Beach attracts water sports enthusiasts due to its range of activities in the refreshing waters of the Atlantic Ocean. Whether you seek adventure or prefer an aquatic experience, this seaside town has something for everyone. You can enjoy water activities such as swimming, surfing, kayaking, body boarding, stand up paddleboarding, jet skiing and more.
Old Orchard Beach Museum (Harmon Historical Museum)
Harmon Historical Museum | IG @oldorchardbeachmaine
Situated in the heart of Old Orchard Beach's town lies the gem known as the Old Orchard Beach Museum. It offers visitors an opportunity to immerse themselves in history and take a step back in time to embrace the heritage of this seaside community. The museum serves as a testament to Old Orchard Beach's enduring spirit and its commitment, to preserving its legacy. Whether you have a passion for history or love exploring places or take pride in being a local resident, the Old Orchard Beach Museum offers an incredible journey through time. It helps you gain an understanding and appreciation for the history of this charming coastal town.
Palace Playland in old orchard beach
At Palace Playland you can experience ocean views, from the Ferris wheel. Get your adrenaline pumping on roller coasters and spinning rides designed for thrill seekers. For those who prefer milder entertainment options there are carnival games and kiddie rides for children to enjoy. Being conveniently located by the beach allows visitors to take a break from sunbathing and surfing while indulging in some entertainment and excitement.
Nightlife and entertainment in the Old Orchard
Bars and Clubs
Old Orchard Beach is well known for its nightlife offering a range of bars and clubs to cater to different preferences. Whether you're, in the mood for a pub, a dance club or a beachfront bar, this coastal town has something for everyone seeking an enjoyable evening out. Here are some popular establishments in Old Orchard Beach:
The Brunswick | IG @brunswickobb
A hangout that exudes a relaxed and inviting ambiance. The Brunswick is ideal for unwinding with friends while enjoying their selection of craft beers and cocktails.
Mr Goodbar | IG @mrgoodbarbuffalo
Situated on Old Orchard Street, Mr. Goodbar is a bar that boasts music, pool tables and even a dance floor. Its lively atmosphere attracts a fun-loving crowd making it the perfect destination for a night
The bull and claw | IG @thebullandclaw
Bull and Claw is a charming seaside Pub that offers ocean views as you sip your favourite drinks from their extensive menu featuring craft beers and cocktails. During the summer season they also feature music to enhance your dining experience.
Jimmy the Creeks | @jimmythecreeks
Apart from its cuisine, Jimmy the Greeks also houses a delightful bar where you can indulge in an excellent selection of wines, beers and spirits—a fantastic spot to unwind, after spending the day at the beach.
Sunset Bar and Grille | IG @sunsetbarandgrill
Sunset Bar & Grille lives up to its name by providing views of the sunset over the ocean. With its deck and relaxed ambiance, it's the spot to unwind while savoring drinks and appetizers.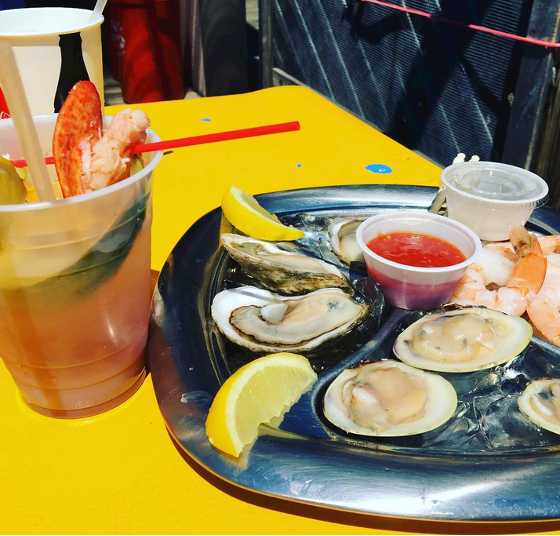 Servings at the patio pub | IG @nomadmichelle1220
Situated on Old Orchard Beach Pier offers a beachfront experience. You can enjoy drinks accompanied by music creating an ideal setting, for soaking in the sights and sounds of the ocean.
The Whaler | IG @whaleroob
This cozy bar boasts a selection of draft beers and a welcoming atmosphere that appeals to both locals and visitors
During the summer months Old Orchard Beach comes alive with dance clubs that offer night entertainment and groovy tunes for those who love to dance.
It's worth noting that Old Orchard Beach nightlife scene fluctuates with the seasons so there are options during the bustling summer months. This town caters to diverse tastes offering everything from bars to beachfront venues ensuring there's something enjoyable, for everyone once twilight descends.
There are plenty of options, for accommodation in Old Orchard Beach that cater to preferences and budgets. These includes hotels, on the beach cozy bed & breakfasts vacation rentals and campgrounds. Some popular lodging establishments include the Grand Beach Inn, Mt Royal Motel, Atlantic Beach Inn, The Gull Motel, Island View Motel and many more. When planning your trip to Old Orchard Beach consider factors like your location, budget constraints and the amenities that matter most to you. It's advisable to make reservations, in advance—especially if you're visiting during the summer months—as accommodations tend to fill up quickly in the area.
Time to go
The time for visiting Old Orchard Beach depends on your preferences regarding weather conditions and crowd levels. If you're looking for that beach experience with temperatures and plenty of activities going on around you then a summer trip is recommended. On the hand, if you prefer a tranquil and contemplative visit with fewer tourists, around late spring or early fall can offer a pleasant balance of good weather.
It's wise to pack comfortable clothing along, with shoes when visiting Old Orchard Beach. Additionally carrying one or two raincoats might be helpful in case there are showers.
Make sure to pack swimsuits, towels and sun protection items such, as hats, sunglasses and sunscreen. It's also an idea to bring along a camera for capturing moments. And don't forget to bring enough cash to purchase any toiletries or food so you won't have to carry around excessive luggage.
Getting to Old Orchard Beach is quite easy. You have numerous transportation choices depending on where you're coming from. Here are some common methods;
By Car:
If you're planning to drive, Old Orchard Beach is conveniently accessible with the help of the map. You can also use uber services if you are not driving.
By Train:
If you prefer traveling by train, Amtraks Downeaster (a popular train station in Maine) provides service to the town of Saco. Once at the Saco Transportation Centre, you can easily catch a taxi or rideshare service that will take you straight to Old Orchard Beach. This option is particularly convenient if your journey begins in Boston or any other location, along the Downeaster route.
By Bus:
Greyhound and other bus companies also offer service to Saco Transportation Center. To get to Old Orchard Beach from there, you have many local transportation options to choose from.
By Air:
If you prefer air travel, the closest major airport is Portland International Jetport (PWM), in Portland, Maine. From there you can rent a car, take a taxi or ride share service to reach Old Orchard Beach.
Once you've arrived in Old Orchard Beach, you'll find several local transportation choices available. Taxis, trolleys and buses are all accessible to help you navigate the town and reach your desired destination or accommodation.