Accommodations in Old Orchard Beach
In Maine you'll find the Old Orchard Beach, which provides several lodging options, for tourists. Whether you're seeking a hotel by the beach, a bed and breakfast, a vacation rental or a resort that caters to families and friends, there's something suitable, for everyone. Let's share some of the choices with you.
Atlantic Ocean Suite | IG @hotels.com
In the Atlantic Ocean Suite, whether you're a couple looking for a getaway or a larger family or group in need of space and comfort, the suites are designed to cater to your needs. The location is steps away from the beach offering views of the ocean and sandy shoreline. If you enjoy cooking outdoors, they also have a designated area, with grills where you can prepare seaside dishes.
Wave Oceanfront Resort | IG @wavesoceanfrontresort
The Wave Oceanfront Resort offers more, than accommodation; it provides an opportunity for vacations and treasured moments with loved ones. Begin your day with a tranquil stroll along the beach to witness the beauty of a sunrise build sandcastles or simply unwind by the pool. Close by, you'll find the Old Orchard Beach Pier and various amusements that offer entertainment for all ages. Ensure you also indulge in Maine lobster or seafood at eateries or perhaps enjoy a serene bonfire on the beach. Whether you seek adventure or relaxation the Wave Oceanfront Resort, in Old Orchard Beach is a destination to fully immerse yourself in Maine's coastline and its captivating allure.
Mt Royal Hotel | IG @mtroyalhotel
The Mt Royal Motel is a hotel located in the heart of downtown. It's a destination where you can have a fun-filled time. You'll have the opportunity to discover the market various dining options, lively nightlife and much more. There's an abundance of things to do. Additionally, its convenient location allows for exploration of attractions, without any parking concerns as they provide parking facilities. Furthermore, its always bustling with activity. It's definitely worth checking out.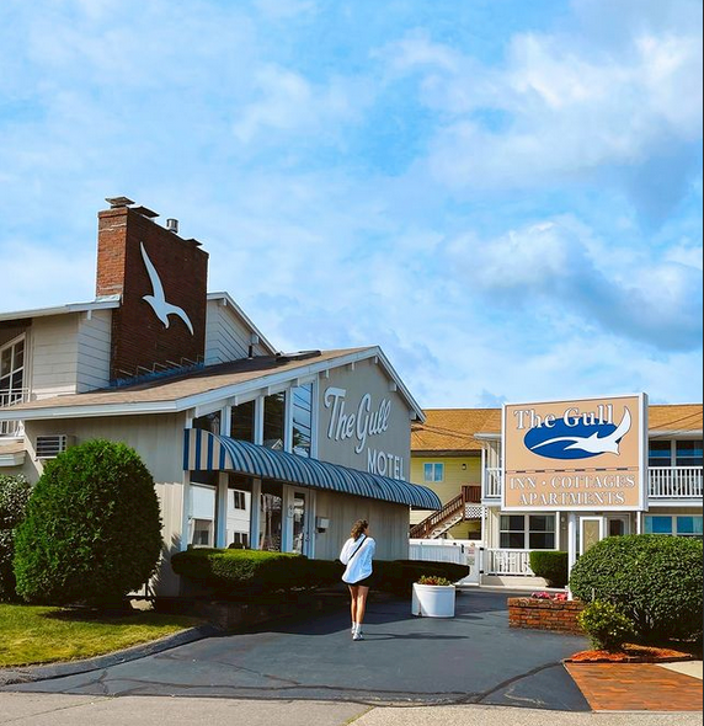 The Gull Motel | IG @gullmotel
The Gull Motel has been a long-standing choice, for lodging in Old Orchard Beach, Maine. It has gained popularity due to its position and welcoming environment for families. Positioned a stroll from Old Orchard Beach and its renowned Pier, The Gull Motel serves as an excellent starting point, for visitors seeking to relish the beach and the numerous attractions nearby.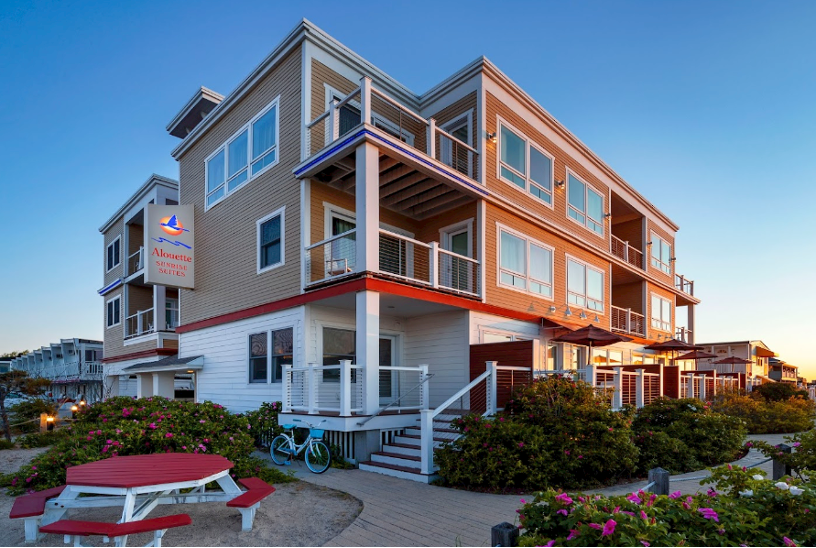 Alouette Beach Resort | IG @alouettebeachresort
In Old Orchard Beach, Maine, you'll find the delightful Alouette Beach Resort. The resort offers a variety of accommodations, including rooms with ocean views, cozy apartments and lovely cottages. Guests also have access to the Old Orchard Sandy Beach and the majestic Atlantic Ocean. Additionally, its conveniently located close to near attractions such, as the iconic Palace Playland Old Orchard Beach Pier.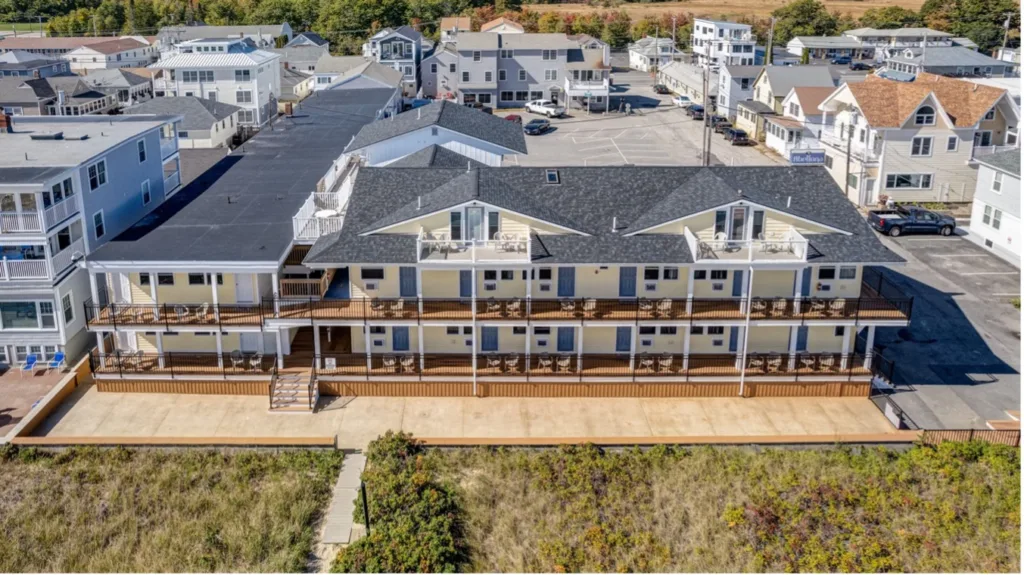 Abellona Inn and Suites | @abellonainn
Abellona Inn & Suites is a getaway situated on Sandy Beach in Maine. This captivating spot provides ocean views refreshing sea breezes and a peaceful ambiance. Visitors can partake in activities such as, walks along the beach exciting kayaking and paddleboarding expeditions crafting elaborate sandcastles or simply unwinding by dipping their toes into the sandy shores. With its offerings, this delightful destination is certainly deserving of a visit.
Summary of Hotels and Resorts in Old Orchard Beach
Accomodations in maine
Location
Prices
(Average)
Atlantic Ocean Suite
6 Brown St, Old Orchard Beach, Maine
04064, United States
$430
Wave Oceanfront Resort
87 West Grand Avenue, Old Orchard
Beach, Maine 04064, United States
$145
Mt Royal Hotel
30 W Grand Ave, Old Orchard Beach,
Maine 04064-2624
$156
The Gull Motel
89 W Grand Ave, Old Orchard Beach,
Maine 04064, United States
$160
The Grand Beach Inn
198 E Grand Ave, Old Orchard Beach,
Maine 04064, United States
$133
Aballone Inn and Suites
1 York Street, Old Orchard Beach,
Maine 04064, United States
$113