Top Lodging Options of Hotels and Resorts in Maine
Maine has become a popular destination, for tourists seeking a blend of beauty and tranquillity. You must be wondering about the kind of accommodation this supposedly nice location offers. We've got you covered. The top 10 accommodation options in no particular order have been carefully curated in this article. Every one of them offers mind blowing interior and exceptional customer services.  Embarking on a journey to this enchanting region guarantees breath-taking landscapes and warm embrace of hospitality.
Embassy Suites views | IG @embassysuites
The best can be considered a relative term, however, in terms of beauty and views, Embassy Suites will surely rank at the top. This hotel boasts free made to order breakfast, free Wi-Fi, on-site dining options, fitness center, indoor and outdoor pools, pet friendly rooms and lots more. The most intriguing of all is the views you get to experience. You shouldn't miss this place for anything.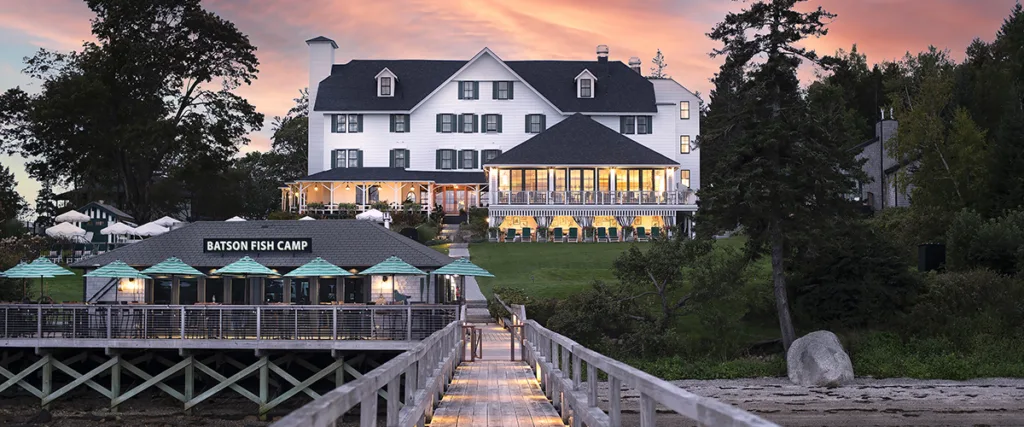 The Clairemont Hotel | IG @clairemontmaine
The Clairemont Hotel has been named many a times one of the most beautiful hotels in the world. It's indeed a breath-taking establishment. It's situated in the midst of the dense woodlands at the edge of the Atlantic coast.  The hotel offers variety of lodging options, dining options and recreational activities. The hotel has a deeply rich heritage and you are assured to be thrilled all the way.
Migis Lodge on Sebago Lake, South Casco
Migis Lodge | @migislodge
Migis Lodge is a resort situated on the shores of Sebago Lake, near South Casco, Maine. If you're in search of a lakeside retreat in Maine, Migis Lodge is a choice. It holds a reputation as one of the well-established resorts in the area. With its standing presence and expertise, it's no surprise that Migis Lodge knows how to provide an experience! Additionally, they offer packages that encompass everything from accommodations to dining options to water activities and more. Therefore, you can have peace of mind knowing that your vacation will be seamless and free, from stress.
Stage Neck Inn | IG @stageneckinn
Visitors may gather at Stage Neck Inn to take part in uncommon activities that create enduring memories. This beachside resort is situated in the center of York Harbor, Maine, offering large rooms with lovely aesthetics and breathtaking views and sounds of the ocean. There are also ball courts nearby to play and have fun. You're sure to love the services they offer here.
The Admirals Inn | IG @theadmiralsinn
The Admiral's Inn is a well-loved accommodation spot renowned for its comfortable lodging experience.  The Inn is located in Ogunquit, Maine. The outdoor pools, dining options, water games and lovely landscape view adds to its popularity. You also get to snap some really nice shot with friends around.
Nonatum Resort | IG @eatingthroughtheseacoast
The Nonatum Resort is a vacation spot, in the heart of New England, situated on the shores of Lake Champlain, Maine. With a history spanning over a century, this resort offers views of the waterfront. Guests can choose from types of accommodations including guest rooms and cozy family cabins that offer delightful river vistas. The resort also offers activities such as kayaking, paddleboarding and boat excursions for guests to enjoy. Its idyllic waterfront setting makes it an excellent choice for hosting weddings and other special events. The staffs are also warm and welcoming to families ensuring smooth vacations and gatherings.
Hidden Pond Resort | IG @lukekwhittaker
Hidden Pond Resort offers a tranquil and luxurious atmosphere making it the perfect choice, for anyone looking for a getaway in the coastal area of Kennebunkport. Additionally, it's convenient location allows exploration of the town's attractions, beaches and outdoor activities. You'll surely enjoy your stay here.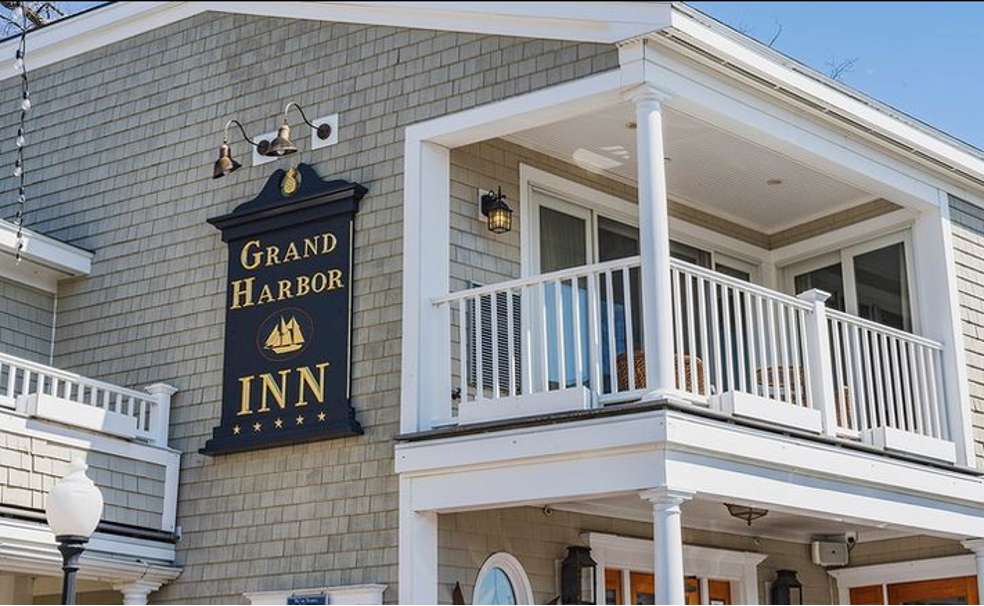 Grand Harbor Inn | IG @bayviewcollection
The Grand harbor Inn is a charming inn located in Camden, Maine. The inn's prime location allows guests to soak in the vistas of the working harbor, where boats come and go. Additionally, its location Camden, is a popular tourist destination where you get to explore various art galleries, cuisines and even shop for your wears and adornments.
Hampton Inn | @Hilton.com
The Hampton Inn stands out as a sought after and widely recognized hotel, in the Kennebunkport region. Its strategic location near the town of Maine adds to its appeal. Renowned for its staff kept accommodations and convenient proximity to all amenities essential for a delightful stay at this establishment, the Hampton Inn ensures a memorable experience.
The White Barn Inn | Booking.com
The White Barn Inn and restaurant is a known establishment situated along the Maine coastline in Kennebunkport. This inn has earned a reputation, for being one of the luxury accommodations in the area. Each room at this hotel is beautifully furnished with attention to detail. Guests also have access, to spa facilities and their customer service is known for being exceptionally pleasant. Moreover, its conveniently located near various attractions. You should definitely consider visiting it
Summary of Maine Vacation Rentals
Accomodations in maine
Location
Prices
(Average)
Embassy Suites by Hilton
1050 Westbrook St, Portland, Maine 04102, United States
$333
The Clairemont Hotel
22 Claremont Rd, Southwest Harbor,
Maine 04679, United States
$224
Migis Lodge on Sebago Lake
30 Migis Lodge Rd, South Casco,
Maine 04077, United States
$720
Stage Neck Inn
8 Stage Neck Rd, York Harbor,
Maine 03911, United States
$212
The Admirals Inn
95 Main St, Ogunquit,
Maine 03907, United States
$190
The Nonatum Resort
95 Ocean Ave, Kennebunkport,
Maine 04046, United States
$226
Hidden Pond Resort
354 Goose Rocks Rd, Kennebunkport,
Maine 04046, United States
$561
Grand Harbor Inn
14 Bay Vw Lndg, Camden,
Maine 04843, United States
$215
Hampton inn
12 Norman Road, Bar Harbor, Mount
Desert Island, ME 04609-1114
$179
White Barn Inn
37 Beach Ave, Kennebunk,
Maine 04043, United States
$647