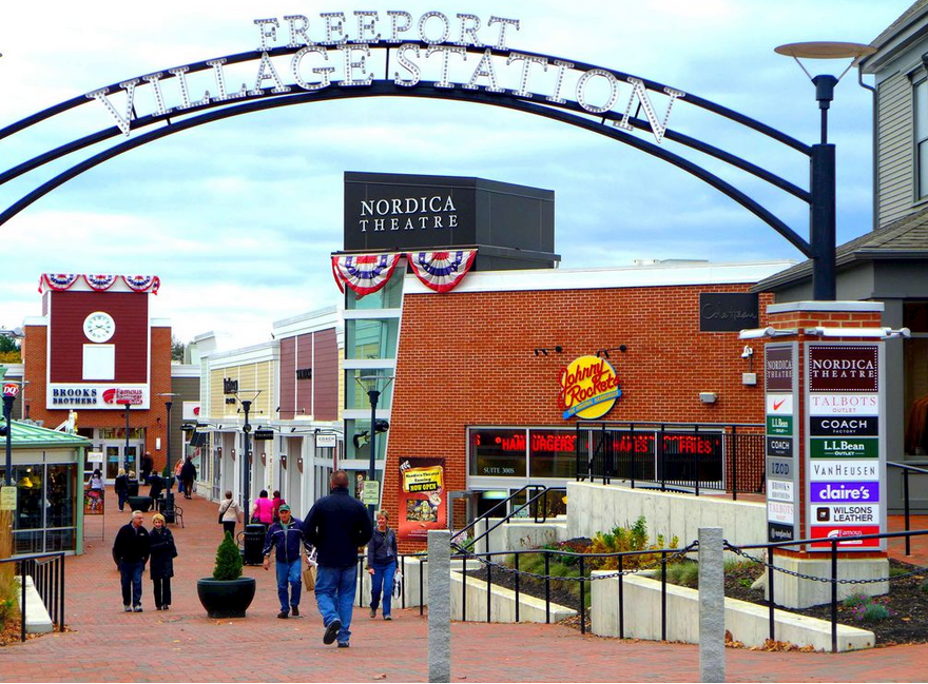 Freeport Town | @TheBostonGlobe
Freeport Maine is an all-in-one destination that caters to a range of interests particularly shopping. From activities and delightful shopping experiences to indulging in the local culinary scene and immersing yourself in the towns rich culture Freeport has something special for every traveler. Whether you're a nature lover seeking adventure, a shopper hunting for finds or simply looking to soak up the charm of a quintessential New England town Freeport won't disappoint.
5 THINGS TO DO in Freeport
1. L.L. Bean Store in Freeport
L.L. Bean | IG @goofman_em
No trip, to Freeport would be complete without stopping by this flagship store. People from various places come here to shop for a range of outdoor gear, boots, clothing and other one-of-a-kind products. It's a must-visit destination, for anyone looking for top notch items and the authentic L.L. Bean experience.
Ara shopping outlet in Freeport | IG @freeportfashionoutlet
Freeport is well known for its vibrant outlet shopping scene. Strolling through the downtown area allows you to discover a mix of outlet stores, charming boutiques and specialty shops. Whether you're seeking apparel, accessories or one-of-a-kind treasures, from both local and global brands this shopping experience offers incredible deals that perfectly blend the towns charm with the excitement of scoring great bargains.
3. Wolfe's Neck Woods State Park
Wolfe's Neck Woods State pack views | hikingmaine
Experience the breathtaking beauty of Freeport by taking a journey through Wolfes Neck Woods State Park. This coastal treasure offers a variety of hiking trails, peaceful picnic spots and stunning viewpoints. Whether you enjoy a walk or a challenging hike these well-kept trails provide an ideal chance to fully embrace the serene and majestic charm of the Maine coastline.
4. Freeport Historical Society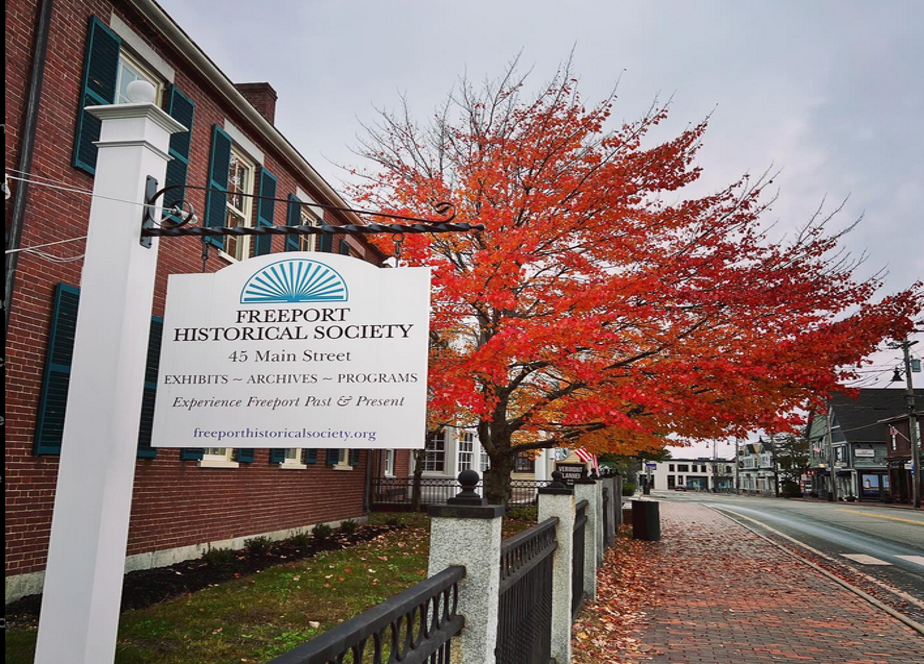 Freeport Historical Society | IG @dancelikefire_
Embark, on a captivating exploration of Freeports past by visiting the Freeport Historical Society. Immerse yourself in displays and precious relics that offer glimpses into the towns history with a special emphasis on its maritime legacy and the remarkable individuals who left lasting imprints, on this community.
Treat your taste buds to the delectable flavors of Maine by relishing fresh seafood at one of Freeport's charming restaurants. Explore a menu featuring classic dishes such as perfectly crafted lobster rolls, hearty clam chowder, and succulent Maine lobster, all prepared to culinary perfection.
Listed above are some activities that showcase the attractions of Freeport. You can indulge in adventures, explore the shopping scene or immerse yourself in experiences. Freeport caters, to all types of interests whether you're a nature lover, a passionate shopper or someone intrigued by history. There's something for everyone to savor and appreciate in Freeport.
| Stats | Data |
| --- | --- |
| Location | Cumberland, County, southern part of Maine |
| Population | 8200 |
| Attractions | Beaches, Shopping, dining and explorations |