Camden, from Dusk till dawn
Portland Downtown | @portlandmaine
Welcome to the city of Portland, Maine! This coastal jewel is famous, for its thriving arts scene, delectable cuisine and exceptional craft breweries. As the capital of Maine, it proudly displays the lovely coastline of the state and provides mesmerizing vistas of the Atlantic Ocean. Come along as we delve into the essence of this city where breathtaking natural landscapes, significant historical landmarks and a vibrant local community harmoniously converge to offer an experience, to all who grace Portland, Maine with their presence.
Begin your day in Camden by enjoying a breakfast at one of the friendly local cafés. Indulge in a brewed cup of coffee, paired with a delectable pastry. Afterward, one of the many things you can do is to take a stroll around the Camden Harbor Park, which offers well maintained gardens and breathtaking vistas of the striking port where yachts gently float on the troubled waters. This idyllic location is perfect, for immersing yourself in Camden's tranquility and natural splendor as you prepare for your days adventure. You can also take some lovely pictures here by the seaside.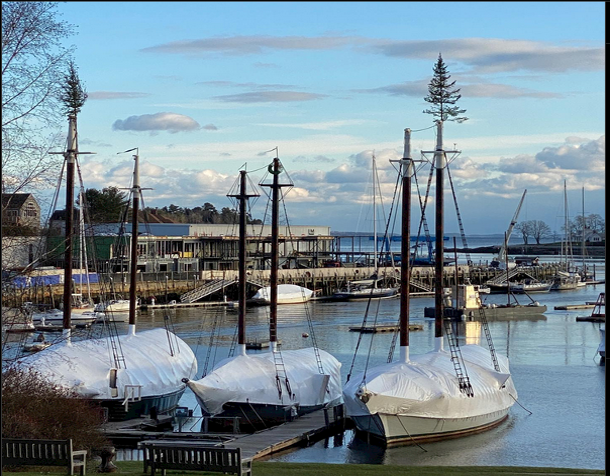 Portland Downtown | @portlandmaine
After enjoying your time at the park, make sure not to miss the opportunity to visit Camden's library. It's a spot to immerse yourself in the city's history and artistic legacy. The architecture of the library is classic and awe inspiring. The staff members are also warm and hospitable. Make sure to take a walk through the library's garden as well; it provides an ideal setting to appreciate the towns natural splendor and perhaps, you may discover some peaceful moments, for self-reflection.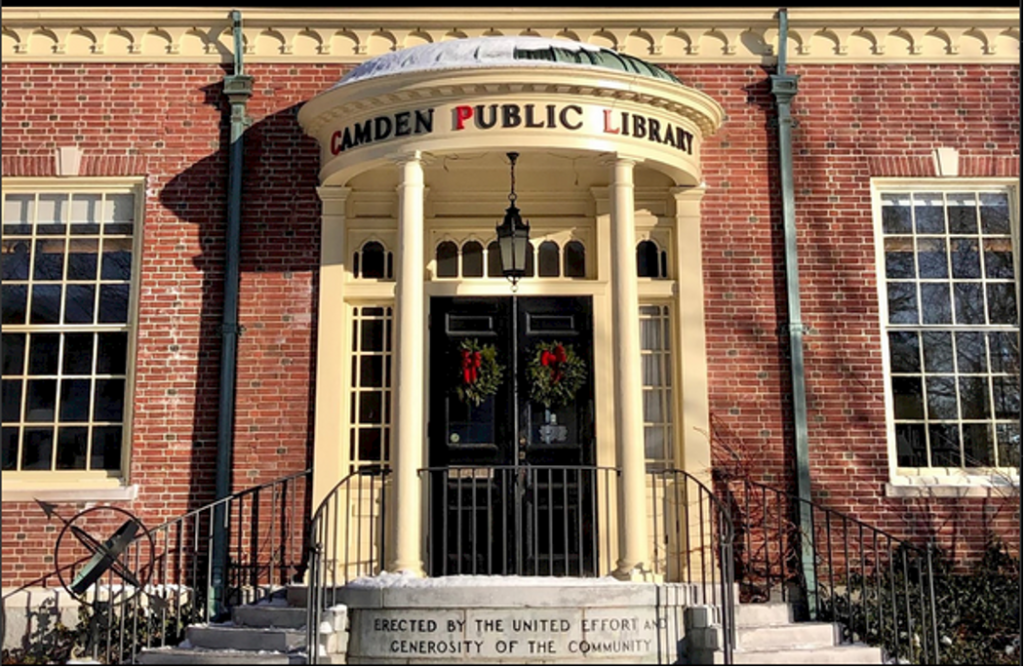 Camden's Public Library | IG @camdenpubliclibrary
To add a touch of excitement to your day after exploring Camden's history, head over to Camden Hills State Park. There, you can embark on an invigorating hike, up Mount Battie (the tallest mountain in Hills state park). This natural marvel offers both challenges and rewards along the way. When you finally reach the summit, you'll be greeted by a view that stretches as far as the eye can see. Take in the sight of Camden itself with its harbor and the countless islands in the horizon. It's an awe-inspiring moment that perfectly captures the beauty of Camden and the captivating wonders of its surroundings.
Views from the top of Camden Hills | IG @naomi_kitchen_in_us
Following your morning adventure, it's time to treat yourself to a seafood lunch. Camden is well known for its seafood, making it the perfect destination, for enjoying a midday meal at a local seafood restaurant. Here, the daily catches promise both freshness and flavor. Don't forget to try their lobster rolls, a specialty that you definitely shouldn't miss.
Once your appetite is satisfied, Camden's market in the afternoon is waiting to be explored. After lunch, take a walk-through downtown Camden, where you'll find an abundance of inviting shops and boutiques awaiting your discovery. Here, you can browse through a range of offerings including gifts, antiques, inspiring art pieces and fashionable clothing. This leisurely shopping experience adds to the towns allure. Gives you the opportunity to bring home a piece of Camden's
Various activities in Camden Market | IG @Camden Market
As your afternoon in Camden progresses and your shopping adventure nears its end, why not take some time to unwind at one of the towns beaches? These serene coastlines offer the atmosphere for relaxation and introspection allowing you to savor the memories of your day far. Camden offers beach options making it easy to find one that suits your personal preferences. Whether you choose Laite Beach, Harbor Park Beach or another beloved spot the sound of the waves and the coastal ambiance create a setting, for unwinding and embracing the tranquility of Camden.
Laite Beach | Ig @jbsweetl
As your day draws to a close why not choose a restaurant, by the water for dinner? You can savor a meal while enjoying the sunset over the coastline. The atmosphere during the evening is also very enchanting. If you're in the mood for some entertainment before heading to bed, take a look at the listings for music performances or theater shows. Camden frequently hosts these events and they are definitely worth experiencing. To top it all off , why not unwind with a drink at a pub or bar in Camden? You can soak up the ambiance and even strike up conversations with friendly locals and fellow travelers if you feel like it.
With its blend of beauty, coastal charm and cultural offerings Camden is a town to explore and relax in during your visit, to Maine.
Data
Values
Location
Knox County, Maine, United States
Population
4850
Attractions
Historical spots, shopping haven, Hills,
Lighthouses, Beaches and various cuisines