Affordable Lodging Options in Kennebunkport
Even though prices vary depending on the season, some lodges in Kennebunkport are actually very affordable. Moreover, they are all comfortable and established with customer satisfaction as a priority. A few of them will be explored in this article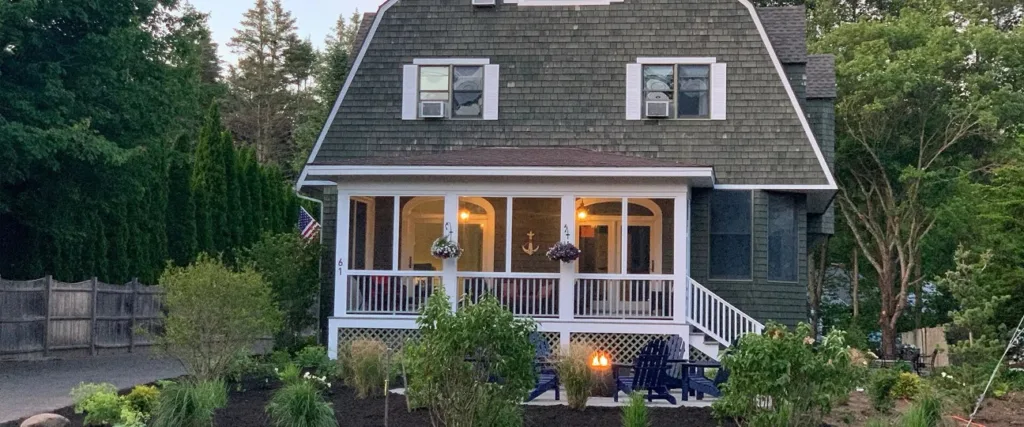 Front View of the White Sails Inn | @The white sails Inn
Nestled amidst the beauty of forests, this enchanting inn, the White Sails Inn, captivates everyone with its refreshing charm. Whether you're planning a getaway, a family gathering, a fun-filled girls' weekend or a cozy corporate retreat, this Inn provides a peaceful sanctuary for everyone. If you're in need of a space for meetings there is a room available that can accommodate, up to 12 guests. Here you'll be surrounded by the soothing beauty of nature's embrace, offering views that will make your stay truly memorable and serene.
Kennebunkport Inn | IG @kennebunkportinn
The Kennebunkport Inn is that place where you can experience the warmth and sophistication of New England hospitality. With appointed guest rooms, thoughtful amenities and exceptional service, you will definitely have a comfortable time there.  Whether you're taking a stroll or exploring the towns attractions, the location of this inn makes them the perfect choice.
Holiday Inn Express Biddeford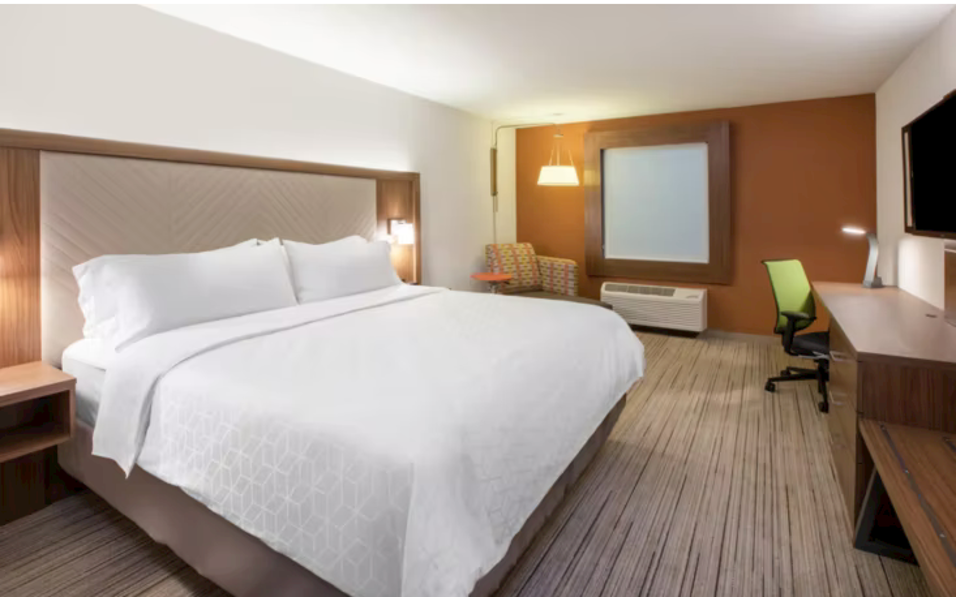 Holiday Inn Guest Room | @Holiday Express
Holiday Inn is another one of Kennebunkport popular hotels. The hotel is appreciated for it budget friendly costs, the amenities including the gym  as well as their top-notch customer service experience. Visitors also have a wide range of clean rooms to choose from. It's a very simple yet refreshing accommodation option.
The Lodge on the Cove | IG @lodgeonthecove
The Lodge at Kennebunk is a welcoming getaway situated in the heart of Kennebunkport. This charming lodge provides a haven for travelers seeking a retreat whether you're embarking on a solo adventure or enjoying time with loved ones. The lodge is also home to stunning vistas, with the beauty of Kennebunk enveloping you every corner of the Lodge.
The Kings Port Inn | @Kings Port Inn
The Kings Port Inn offers a starting point to discover the coastal scenery of Kennebunkport. With its rooms and welcoming staff, you'll have an enjoyable stay. Everything you require for an experience is readily available. The delightful charm of Kennebunkport awaits just beyond the inns entrance. Get ready to be treated like royalty, at the Kings Port Inn!
Summary of inexpensive lodges in Kennebunkport
| Lodgings | Address |
| --- | --- |
| The White Sails Inn | 61 Fletcher St, Kennebunk, Maine 04043, United States |
| The Kennebunkport Inn | 1 Dock Square, Kennebunkport, Maine 04046, United States |
| Holiday Inn Express Biddeford | 45 Barra Rd, Biddeford, Maine 04005, United States |
| Lodge at Kennebunk | 95 Alewive Rd, Kennebunk, Maine 04043, United States |
| The Kings Port Inn | 18 Western Ave, Kennebunk, Maine 04043, United States |