Luxurious Resorts and Hotels in Kennebunkport
Kennebunkport, Maine, has been revealed to be a very lovely town. For tourists looking to visit this place, there are several luxurious and affordable lodging options however, this article will mainly explore the leading 10 luxurious options.
Luxurious Resorts in Kennebunkport
Hidden Pond Resort | IG @lukekwhittaker
Hidden Pond Resort offers a tranquil and luxurious atmosphere making it the perfect choice, for anyone looking for a getaway in the coastal area of Kennebunkport. Additionally, you have access to top notch spa services and its convenient location allows exploration of the town's attractions, beaches and outdoor activities. You'll surely enjoy your stay here.
The Nonatum Resort, situated in the heart of New England, boasts a captivating history that spans over a century. This charming resort offers accommodation options, including guest rooms and delightful family cabins all offering stunning views of the river.
To enhance guests, experience and enjoyment during their stay the resort provides a range of activities. Guests can partake in kayaking, boat trips. Additionally, its serene waterfront location makes it an ideal choice, for hosting weddings and other special occasions that create moments in a setting.
Cape Arundel Inn and Resort
Cape Arundel Inn and Resort fireplace | IG @capearundelinn
For your getaways to Kennebunkport, Cape Arundel Inn and resort is one of the best places you can lodge in. You have access to stunning vistas; luxurious accommodation space and views. The resort even has its own golf club, pools and various indulging activities. Prepare to be swept up in the beauty and charm of this resort.
Rhumb Line Resort | IG @rhumblineresort
Rhumb Line Resort is located just a short drive away from Kennebunkport, and it offers various room types, indoor and outdoor pools, and an on-site restaurant. The resort claims to be affordable however, it's still one of the various luxurious lodging options in the town. The Resort is always lively as they never lack occupants. You will definitely have a memorable experience should you decide to go there.
Luxurious Hotels in Kennebunk Port
The Boathouse Waterfront Hotel
The Boathouse Waterfront Hotel Bird-eye view | IG @theboathouseme
Situated in the center of Kennebunkport, the Boathouse waterfront Hotel resents guests, with nice accommodations that boast pleasing vistas of the scenic Kennebunk River. Moreover, these rooms are equipped with windows and inviting balconies furnished with seating allowing you to unwind as you chill while sipping refreshing cocktail while soaking in the mesmerizing scenery.
The Boathouse Waterfront Hotel Bird-eye view | IG @theboathouseme
The White Barn Inn and restaurant is a known establishment situated along the Maine coastline in Kennebunkport. This inn has earned a reputation, for being one of the luxury accommodations in the area. Each room at this hotel is beautifully furnished with attention to detail. Guests also have access, to spa facilities and their customer service is known for being exceptionally pleasant. Moreover, its conveniently located near various attractions. You should definitely consider visiting it.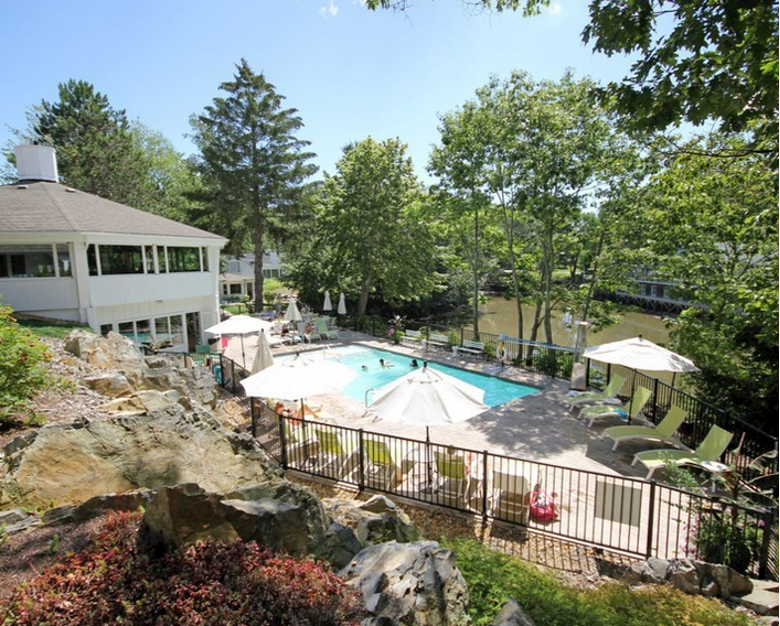 The Boathouse Waterfront Hotel Bird-eye view | IG @theboathouseme
The Lodge on the Cove offers various lodging options including single and double bed rooms and suites with a vintage touch. Each room is thoughtfully decorated to provide an exhilarating experience throughout your stay courtesy of its decor. The Lodge also has a welcoming atmosphere making it an ideal choice for families or anyone seeking a coastal retreat, in Kennebunkport. Additionally, it is conveniently situated by the water offering views that're truly delightful.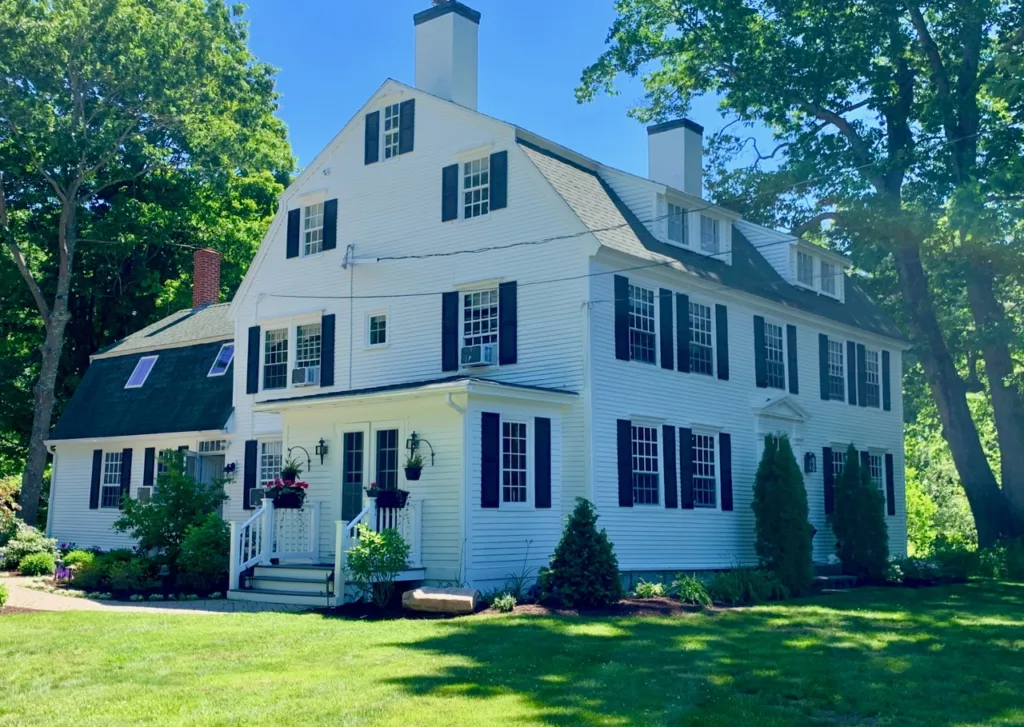 Waldo Emerson Inn | IG @waldoemersoninn
This is another lovely accommodation option in Kennebunkport. The inn is one of the longest standing establishments in Kennebunkport. It features vintage sculptures and décor. It is also pet-friendly. You'll definitely be immersed in the vintage and ancient feeling the Inn gives.
Yachtsman Hotel and Marina Club Kennebunkport
Yachtsman Hotel and Marina Club Kennebunkport
The Yachtsman Hotel and Marina Club comes highly recommended for a vacation getaway. It is in close proximity to beaches and ensures convenient access to shopping and dining opportunities in town. Moreover, guests have the option to embark on cruises or immerse themselves in other fun activities The hotels setting is renowned, for its welcoming atmosphere and cleanliness. It's safe to say that once you check into this hotel, you'll be reluctant to leave.
The Tides Beach Club offers a location allowing guests easy access, to the shore. Its stunning setting guarantees an experience whether you're looking for a beach getaway or an opportunity to explore the captivating surroundings of Kennebunkport. The Tides Beach Club is definitely worth considering as your accommodation choice
Summary list Luxurious Resorts and Hotels in Kennebunkport