11 Best Travel Insurance for Pre-Existing Conditions
Traveling is an enjoyable experience that allows us to take a break from our routines explore new places and create lasting memories. However, for individuals with existing medical conditions it can also be a source of concern. What if a health issue arises while you're away from home? Having travel insurance that covers existing conditions can provide peace of mind and ensure smooth travels. In this article we will discuss the importance of being aware of your existing conditions the reasons behind choosing the right travel insurance and provide an overview of some top travel insurance options specifically tailored for those, with pre-existing conditions.
Understanding Pre-existing conditions
If you had any injuries, illnesses or health problems before getting travel insurance they are known as pre-existing conditions. This can include conditions that have persisted over time such, as diabetes or heart disease as well as past injuries that may require medical attention while you are traveling. It's important for travelers, with pre-existing conditions to have a clear understanding of their insurance coverage to avoid any unexpected surprises during their trip.
When you're traveling pre-existing conditions can be a problem. To ensure that you have coverage it's crucial to be completely transparent, about your condition, with your travel insurance company. Denial of claims can lead to expenses and a ruined vacation. This unpleasant experience can be avoided and you can travel the world with ease when you have the right travel insurance policy.
Choosing the right Travel Insurance
Picking the right travel insurance for pre-existing conditions is a very crucial decision. Policies vary in the coverage they offer and all are not the same. You must consider these crucial factors when choosing your preferred insurance provider:
Coverage for Pre-existing conditions: Find policies that cover any medical conditions that you might have had prior to the purchase. Avoid assumptions and thoroughly read the fine print to be sure that your specific requirements are addressed.
Emergency Medical Coverage: Confirm that all emergency medical bills are completely insured by your policy. Burdened with medical debt is the last thing you want to be bothered about while you are on a trip.
Trip cancellation and interruption: Having such coverage can be a life saver when a pre-existing condition compels you to postpone or cancel your trip.
24/7 Customer support: Find insurance providers that provide assistance and support at all times. Having a help line to reach out to during an emergency when on a trip can be very handy.
Reputation and Reviews: Do a thorough research on the insurance provide. Read testimonials of customers, and reviews on blogs as well as trusted sites. Your expectations are safer with a more reputable and trustworthy service provider.
Summary List of 11 Best Travel Insurance Companies for Pre-existing Conditions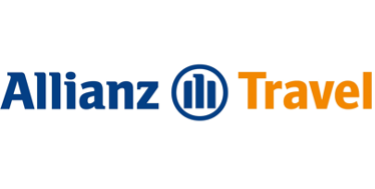 Allianz is a trusted household name in the travel insurance industry, there is a wide range of plans that are accessible to travelers with pre-existing conditions. They are well known for their comprehensive coverage and excellent 24 hours customer service.
This is another traveler's choice for those with pre-existing conditions due its affordable price and broad plan selection. They offer flexible plans that are unique to your pre-existing conditions thereby offering policies that can be customized easily. They are also known for their generous coverage limits and wide range of benefits.
This is another top provider of both domestic and international travel insurance. Travelex provides an array of travel insurance packages for travelers with pre-existing conditions. It is a trustworthy option for travelers because of its affordability, ease of usage, excellent customer service and coverage options.
HTH provides international health insurance and also specializes in offering extensive coverage for travelers with pre-existing conditions. It is a specialized travel insurance provider and is known for their excellent customer service and comprehensive coverage.

It is a leading provider of travel insurance worldwide. It is known for its extensive global reach and its range of plans that cover pre-existing conditions.  Packages from AXA are widely recognized for comprehensive coverage and excellent customer service.
Seven corners provide coverage for pre-existing conditions with a focus on flexibility and modification for travelers. They are a specialty travel insurance provider with a comprehensive coverage for clients with pre-existing conditions and they are known for excellent customer service.
Nationwide Travel Insurance
For travelers with pre-existing conditions, Nationwide offers a range of travel insurance packages including individual trips, group trips and annual coverage. It is well known for its affordability; its wide range of coverage and their policies provide peace of mind.
When it comes to military personnel and their families, USAA has a reputation for delivering exceptional customer service and a broad range of coverage options.
Generali Global Assistance
Generali has an array of plans, some of which are made for Seniors and travelers with pre-existing conditions.
This is top provider of travel insurance for travelers with pre-existing conditions. Packages from John Hancock are known for their comprehensive coverage and excellent customer service.
Don't let pre-existing medical conditions keep you away from your next adventure. You can boldly travel the world knowing that you have a trusted companion in case of health-related crises. Take your time to read and choose the best travel insurance provider that meets your needs so that you can embark on that journey with the peace of mind that you truly deserve.