Top 7 Best Travel Trailer Insurance
If you are a proud travel trailer owner, you are already enjoying the freedom to see new places in your own time, style and comfort. Whether you do this full-time or you consider yourself a weekend traveler, having the right travel trailer insurance is key to a hassle-free trip. We will be taking a deep dive into what travel trailer is, why it matters and the best travel trailer insurance providers to use.
Let's start from the basics, Travel trailer insurance is like a safety net for your moving second home on wheels. It is meant to protect your valuable investment from unexpected occurrences in life. It covers a wide range of costs from injuries suffered by trailer occupants, destruction of the trailer and even trailer theft. From all these occurrences this insurance keeps you and your trailer running, no matter what life throws your way.
I am sure you are wondering why travel trailer insurance is a must have. Its not just about protecting your trailer home. Its about keeping your stress level on a low at all times. Here is why:
Accidents happen: Let's be realistic, even the most experienced drivers sometimes make one or two mistakes while driving. Trailer travel insurance covers accidents, damages and repairs.
Liability coverage: In the event of an unexpected accident while you are parked somewhere you won't be left hanging.
Vandalism and Theft: Travel trailer insurance helps protect against theft and damage to your trailer as not everyone who is with you at the RV park share the same enthusiasm for nature as you.
Natural Disasters: Mother nature can sometimes be unpredictable, it could be a falling tree or a hailstorm and when things get wild, your trailer travel insurance has got you covered.
Choosing the right RV insurance
Here are things to consider when choosing the right Travel insurance:
Coverage Limits: You need to ensure that the insurance covers the cost of your trailer as well as any extra additional amenities you may have added.
Deductibles: Know the level of deductible you can handle as lower premiums are sometimes linked with more deductibles
Additional features: Confirm if add-ons like emergency expense coverage, roadside assistance and total loss replacement is covered in your policy.
Reputation: Do your research and check reviews as positive reviews and good reputation speaks volumes.
Summary List of 7 Best Travel Trailer Insurance Companies
5. National General RV Insurance
Choosing the right RV insurance
Here is a brief review of the top 7 travel trailer insurance companies:
Good Sam RV is one of the top providers of travel insurance for trailers. They provide a variety of options for trailer travel insurance, including policies made specifically for full-time RVers. They are known for both its extensive coverage and its excellent customer service.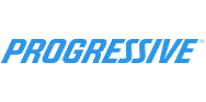 In addition to being a top auto insurer, Progressive also provides travel insurance for trailers. Packages from Progressive for trailer travel insurance are renowned for their affordability and flexibility. Also, they provide a range of coverage choices, such as full-timer coverage for people who travel all year round.
A trusted insurance company that provides travel trailer coverage and bundles products. In addition to being a top auto insurer, State Farm also provides travel insurance for trailers. The comprehensive range of coverage options and pocket friendly cost of State Farm's trailer travel insurance policies are well-known
This is one of the largest auto insurers, Geico also provides travel insurance for trailers. Geico offers pocket friendly rates and excellent customer service for their RV and trailer insurance.
5. National General RV Insurance
They offer a range of coverage options and has a solid reputation in the trailer community. National General has the most robust list of available discounts and one of the most notable features of National General's offerings is the ability to pause coverage when you're not using your trailer. According to the company, people who switch to National General save $389 per year on average.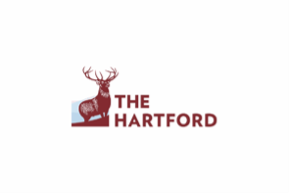 Provides top-notch RV insurance along with a range of extras and savings. When it comes to commercial vehicle insurance for fleets, The Hartford is a clear choice. It comes with numerous free coverages and is accessible in all 50 states
Provides coverage that can be tailored to your individual requirements. In a good way, it is among the most unique RV insurance companies. It provides coverage tailored to the needs of RVers. For more discount, coverage can also be combined with motor insurance.
This concludes our discussion on travel trailer insurance and the top seven insurance choices available to trailer owners. You may now move forward on your epic trips with confidence, knowing that your home away from home is secure. May the open road always work in your favor and have a happy journey!